His initial reaction was, "No", because his brain was in gear for the university two hours away by train and bus. He could come home every couple of weekends, easy peasy. But this offer of a double degree in Medicine and research was really was too good an opportunity to pass up so by Wednesday at noon we were suddenly gearing up to not only change universities but to move him "out of state."
It is AMAZING how much you can achieve in 48 hours if you give up the day job of trying to write a book. I tried to set aside my panic about my deadline and set about organising to put the car on the Spirit of Tasmania, booking flights for my husband and son and organising accommodation for him while he un-enrolled in the university he thought he was going to be attending.
I headed off with a fully loaded car including a full size electric piano...The Lad can't study without a piano...a roof rack filled with bedding and books, and at the back of the vehicle, his push bike. Everything a boy needs for his first year at university or what my US mates call, "college."
Lucky for me, the writing community is global and my dear friend,
Melanie Milburne,
lives in Hobart, Tasmania. She was such a fabulous resource.
So a week today I didn't know he was even going to be attending the University of Tasmania ..it's been a huge six days but he is installed, settling in and has attended his first lectures. I have just got home and am feeling a bit wobbly after I find my land legs after nine hours at sea.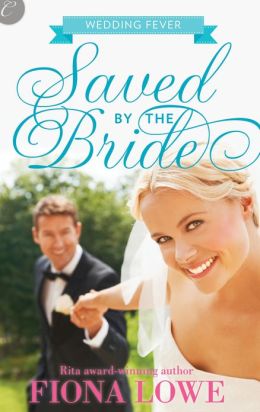 After a good sleep or two, life needs to return to normal as I have to get back to writing 'Runaway Groom' the third book in my
Wedding Fever trilogy.
Have you ever had to drop everything and make something good happen in a really short space of time? I'd love to hear about it.
Saved by the Bride
, the first book in the trilogy is available for pre-order now at the discounted price of $2.99 at
Nook
&
Kindle
I am thrilled with the cover. What do you think?