by
Joanne Rock
I just had a cover reveal for my May book, THE PERFECT CATCH, book one in my upcoming Texas Playmakers series from Tule Publishing. That in itself is fun. The cover is gorgeous and the series is close to my heart with a sports hero I love and a heroine I rooted for. But it gets better.
Because THE PERFECT CATCH is part of an exciting new lineup from Tule authors. Ten authors are bringing ten original series set in a town we created together. Last Stand, Texas is a place we dreamed up on a trip to Hill Country last spring. Eve Gaddy kicks off the fun April 11th with her book, HEART OF THE TEXAS DOCTOR. After that, readers can pick up a new book set in Last Stand every week for months to come! It's going to be a blast.
So, what's to love about Last Stand? Think bluebonnets and bluebells, hot Texas summers and rodeo nights in a small town. Think fresh peaches and a festival at the Fourth of July where the Peach Queen and her court get to be a part of the parade. Farm stands and a fledgling winery side by side with an old monument to the heroes of Last Stand. You can read all about the way the local forces held Last Stand in Justine Davis's wonderful history over at the
Tule Book Club
group. Each Monday is devoted to Last Stand, so readers can get excited for what's coming.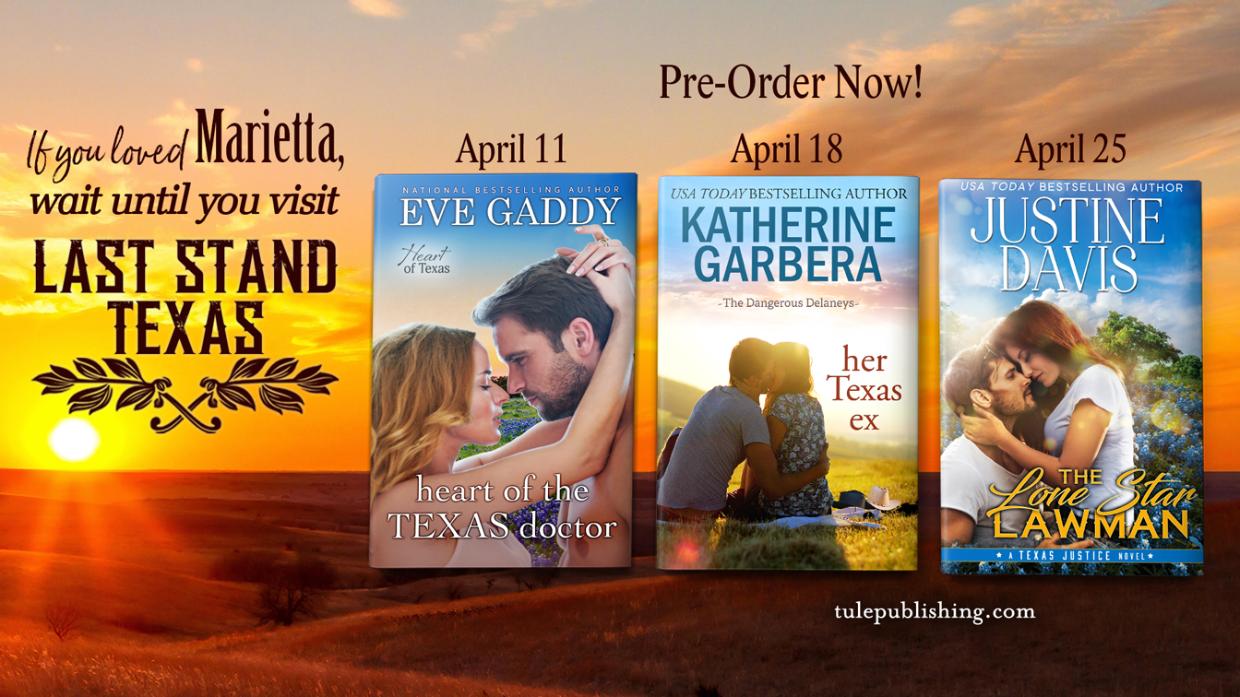 But about THE PERFECT CATCH, my first Last Stand story. This is the romance of Cal Ramsey, the oldest of three baseball-playing brothers, who starts off his book getting DFA'd - Designated for Assignment-- by his major league team. Two weeks later, he clears waivers and finds himself with no team and no job, which sends him back home Last Stand. He's stinging from a rough go, and the last thing he expects is a sexy woman caretaker sleeping in his mom's house. Josie Vance isn't particularly thrilled to find a strange man standing in the glow of the open refrigerator door in the middle of the night either! But they pulled me into their story in no time, and now I can't wait to write all of the Ramsey men. My second book comes out in August, tentatively titled GAME ON.
If you love small town romances, or baseball player heroes, I hope you'll give this one a try! You can preorder THE PERFECT CATCH at
books2read.com/perfectcatch
***So what do you love about small town life-- either one you've read about, one you live in, or one you've visited? Share with me this week and I'll send one random poster a digital copy of SECOND CHANCE COWBOY, another small town story that I love!