My first deadline is met, my next is in progress and it's sport season again in my house. Sport season translates into volleyball - and before I go further, may I just say how in awe I am of the commitment so many parents put into sports like hockey and swimming that happens at ungodly hours, and of those of you who do all the league play. Y'all are way better than I am at this stuff.
My eldest plays volleyball on the school team, which at least means practices are after school and games are in the metro area (which means within a 40-45 min drive at most). I admit it does mean I have to be creative about dinner time some evenings but I do like going rather than having her travel with someone else and me miss it. The funny thing is I always take my e-reader or a book in my purse, but I never get more than a few pages read.
I played sports when I was in school. Unfortunately my mom didn't enjoy them as I did (and do) and so I often caught a ride with friends. And volleyball was my favourite sport. So this past summer I shared driving with another mom while my eldest did a volleyball camp at the university, and I cheered her on when she went for tryouts again this year. Now I get to watch her play and I love it. I get so invested in the game, proud for the efforts of the team, deflated when it doesn't go as well as they'd like. I love watching her make a good play! The worst thing is I think I make her a little nervous. I don't think she gets that I know sometimes you make a bad play and that it's okay. You shake it off, and move on.
That's life.
And that's what sports can teach us. Playing with a team, trying our best, the great feeling of coming out on top, the let down of loss, the pride in playing a good game no matter what the score, and pushing yourself to achieve more than you did before. The days of me playing competitive sports are long gone, but I do feel some of those same things in my daily workouts (especially pushing through when you don't wanna!).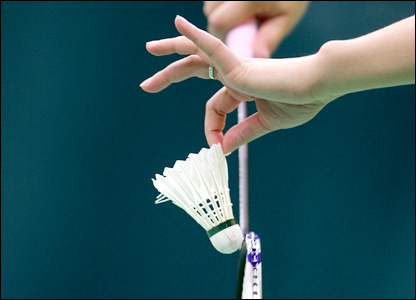 My youngest is hoping to play this year in an afterschool club, so that when she switches schools next year, she too might get a chance to play.
And hey, when Christmas break is over, badminton starts. And my nerves will be shot once again!
Did you play sports as a kid? Do you now? Do you have kids in sports?
You can check out my latest releases and excerpts and all that jazz on my website at
www.donnaalward.com
.