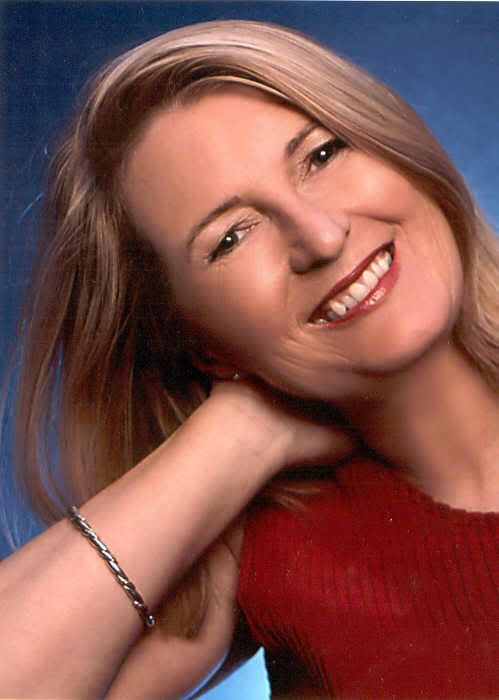 There of many joys in being an author; near the top of my list is the arrival of author copies of a soon-to-be-released book. These are the complimentary copies sent by the publisher, and opening the box and seeing the actual book for the first time never fails to delight me. There's something almost decadent about seeing so many copies of one's book in the one place.

This week I received my author's copies of VOWS & A VENGEFUL GROOM, and this one delighted me even more than usual. The lovely cover looks even better wrapped around the book. The
back cover blurb
sets the ideal tone for the story. I opened a book and read the Dear Reader letter and the dedication, as I do with each new book, and I thought about all the work that went into getting from original idea to printed book and the people who helped me get there. In this case that involved a lot more work and time and people than usual, because this is the first book in
Diamonds Down Under
, an author-led continuity series.
I think I can safely say that none of the six authors had any idea just how much work would be involved when we embarked on this project. But now that the hard work is over and the series is close to kick-off, we share an extra degree of pride in the accomplishment and an extra spark of excitement in seeing the finished product. Which brings me to the point of this post....
Usually I don't read my books, for several reasons. Firstly, I'm afraid of finding typos or printing errors and being something of a perfectionist that just stresses me out. Secondly, I've read the manuscript enough times through edits and proofs that I really don't need to do so again. There are so many other wonderful books out there to read -- I never have enough time to read them all, so why waste time on my own? Thirdly, there's the little niggling concern that the story might not be as good as I want it to be.
But this time I surprised myself by reading Vows & A Vengeful Groom from cover to cover, and it wasn't nearly as painful as I imagined. Who knew? *g*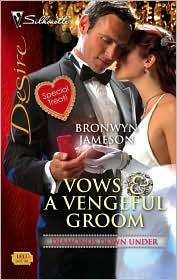 So, authors, do you read your own books when your author copies arrive? And readers, do you (like me, the perfectionist!) notice typos and errors in printed books? Do they irritate you or can you read right by them with scarcely a blink?
Vows & A Vengeful Groom is my 13th published novel and a January 2008 release from Silhouette Desire. Visit my website to read an excerpt and the lowdown on how the Diamonds Down Under series came about.